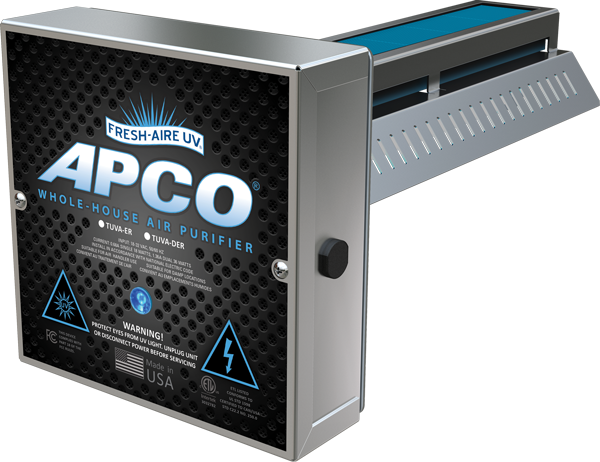 The Most Advanced Whole-House Air Treatment System Yet
APCO-X is the result of ten years of APCO development. It will revolutionize indoor air quality with significantly improved performance, functionality, and reliability. The APCO-X UV light system is:
33% more effective than previous model in laboratory tests
V-Twin element with over 65% more effective carbon surface area
EverCarbon™ cells with proprietary antimicrobial nanotechnology
3 year UV-C lamp
LED status and lamp fault indicator
Translucent polycarbonate housing
Face-plate rotates for vertical or horizontal installation
A Complete Indoor Air Quality Solution
APCO-X or APCO-X Dual (which includes a second UV-C light for coil disinfection) can be combined with our Purity Low Profile polarized electronic filter system for a complete and comprehensive indoor air quality solution. It eliminates:
VOC Chemical vapors and odors
Mold, bacteria, viruses, and allergens
Particulates, dust, pet dander, spores, dust mites etc.